CHAIRS, TABLES AND STOOLS FOR THE HOTEL AND CATERING INDUSTRY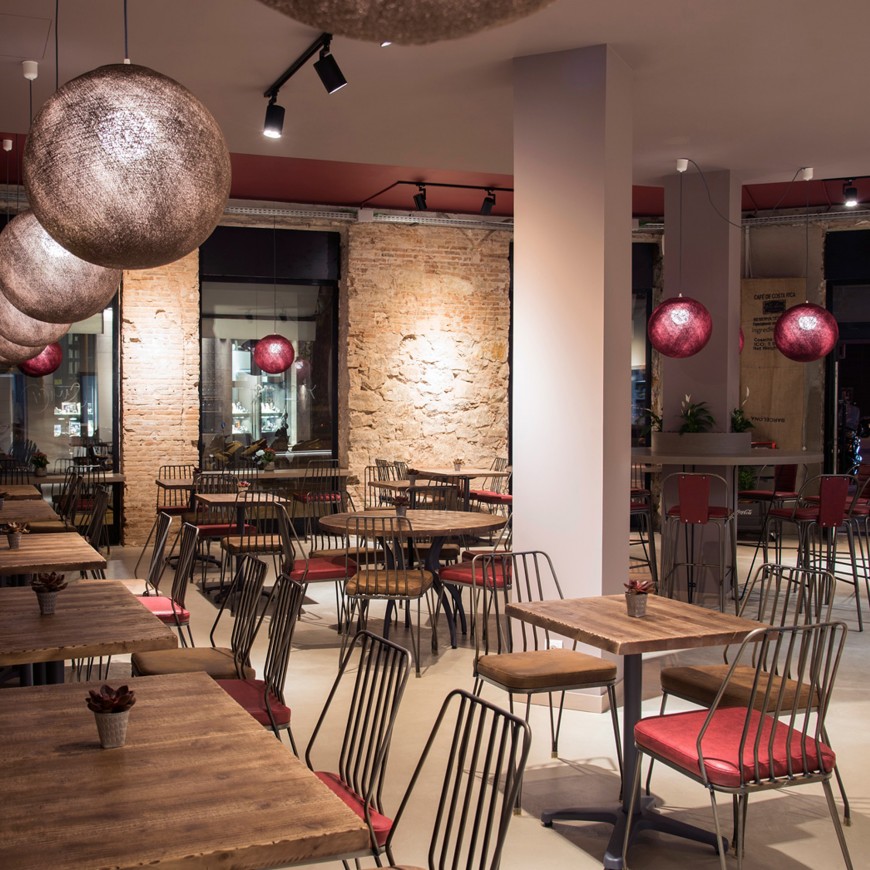 The combination of steel, upholstery and wood has established itself as a decorative style in many restaurants, bars and hotels in general. These three materials contrast the cold, industrial look of varnished steel with the comfort of upholstery and wood, resulting in balanced design products that adapt to any environment.
All our chairs, tables or stools made of steel can be made with the industrial varnish finish, which consists of a colorless protective varnish that exposes the details of welding and rust to make each product unique.
On the other hand, our "MUST" of this season is the solid pine board. In addition, to continue in the line of handmade design, you can choose a rustic finish, we make by hand small indentations around the perimeter of the board, one by one.
Thanks to Vin Vinguts restaurant for choosing our Margot chairs, Max and Equix tables with rustic pine tabletops and Sytten stools, they have achieved a spectacular decoration!