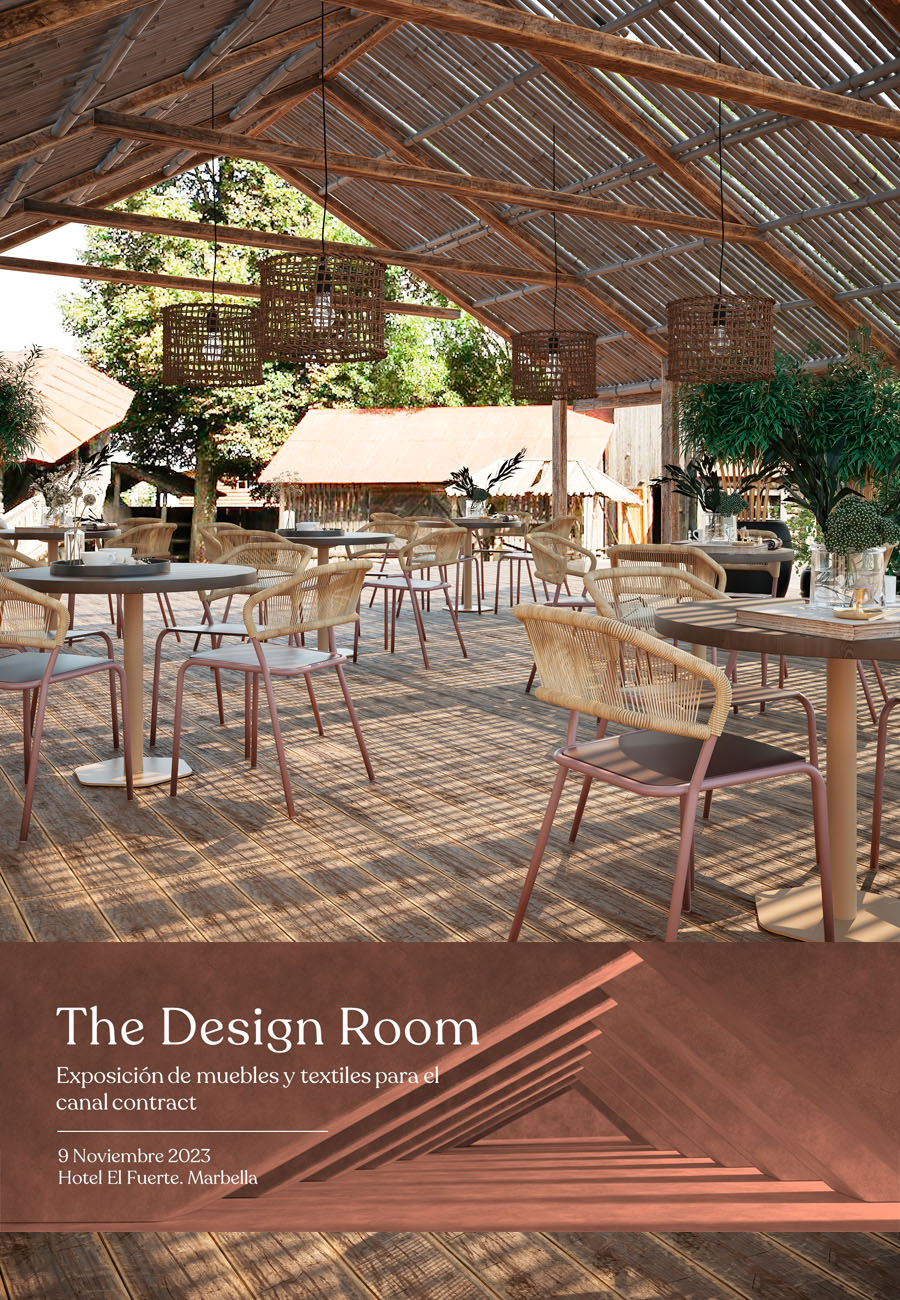 November 9th, Hotel El Fuerte Marbella
We will be exhibiting our furniture in two spaces, indoor and outdoor, on November 9th at the Hotel El Fuerte in Marbella, from 10.00h to 21.00h.
You can download your invitation here.
The Design Room
The objective of this action is the creation of a meeting point between the community of professionals of the prescription channel of Marbella, Malaga and areas of influence, and the Spanish brands of furniture and habitat products for the equipment of facilities.
We will be happy to assist you and show you our latest designs.