MARGOT CHAIR, VELVET CHAIR, BIMBA TABLE – RESTAURANTS, TERRACES, CATERING.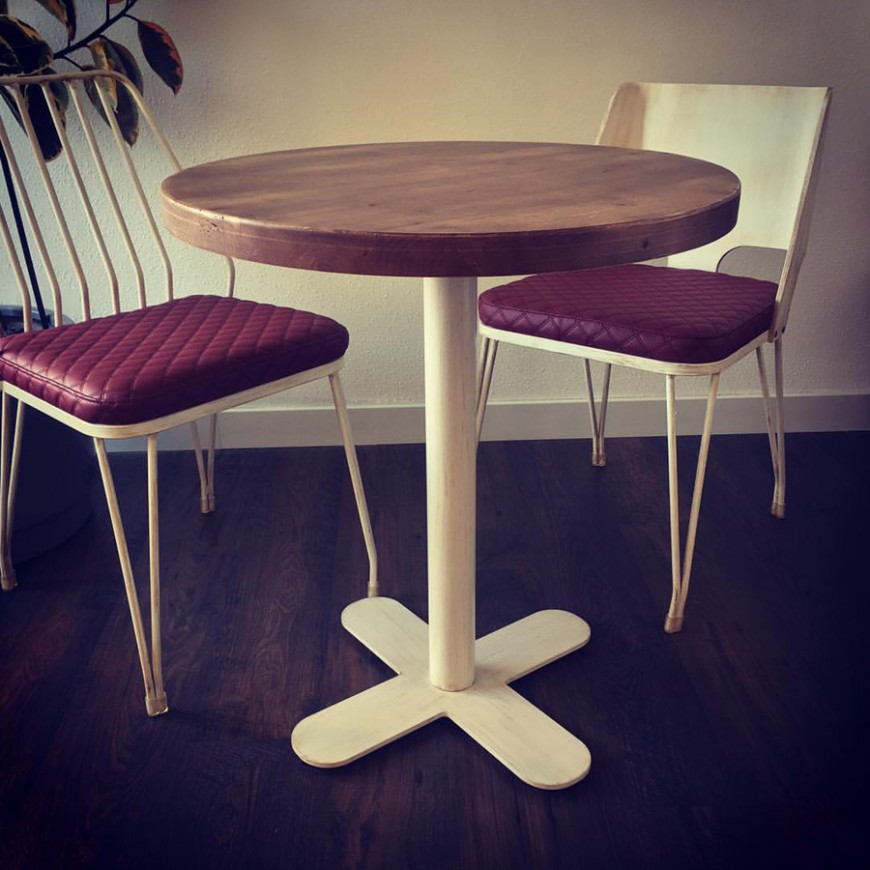 MARGOT CHAIR and BIMBA TABLE, two of the novelties of 2017 that you like the most!
The Margot collection, consisting of the chair and stool is made of steel and, like any of our products, you can order it in more than 10 paint colors, two shades of industrial varnish or in the new copper finish. In addition, you choose whether you prefer the seat in wood or upholstered.
If you want to combine different chairs in the same installation we advise you to combine it with the Velvet chair, which instead of having the rod backrest is made of wood and looks great!
The Bimba table is also made of steel and, as with the chairs, you can choose paint, varnish or copper. Combine it with any of our boards to the size you need, remember that WE ARE MANUFACTURERS!
If you need to put the products outdoors, we can apply a specific treatment, please contact us.