INDIVIDUAL COAT RACK FOR RESTAURANT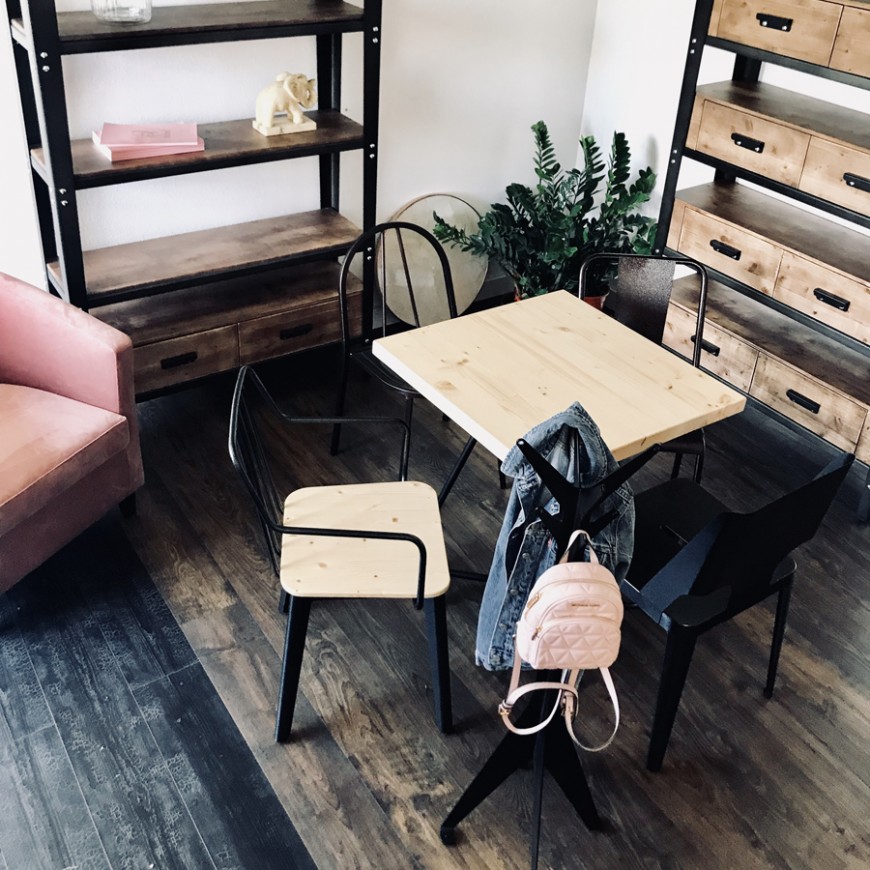 Formed by two symmetrical pieces joined together by welding along their vertical axis.
Its organic shape, which clearly evokes a vegetal element, really responds to its own function. In the cup, we have two levels of hanger that also allow, from the holes provided, the option of placing a standard hanger for the most delicate garments.
Available in various sizes, the 300x300x1120 mm (6 kg) low coat rack stands out for accompanying tables, with which we can keep our belongings under control at all times. It is ideal for restaurants.
Manufactured in high quality steel, it is made by laser cutting and bending processes. The welding that joins both parts gives it maximum stability and durability which, together with its polyester paint surface treatment, ensures a long life cycle. It incorporates PE studs to take care of the most delicate surfaces, such as parquet.