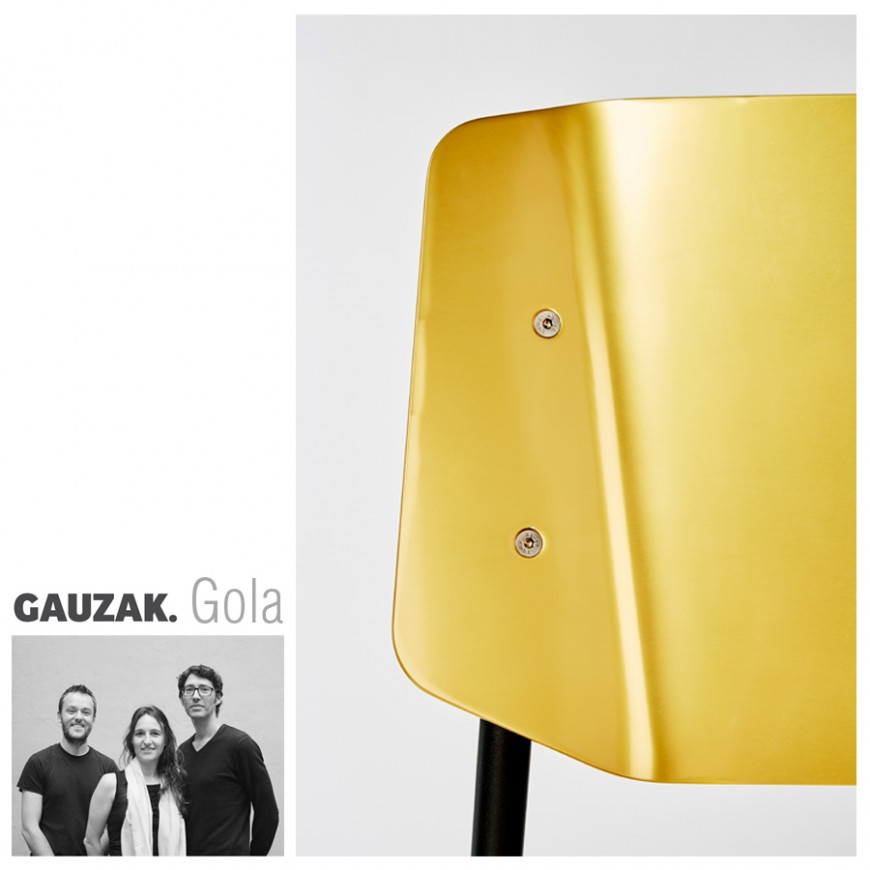 Designed by the Barcelona studio Gauzak, the Gola collection stands out mainly for its faceted surfaces and clean, simple lines. Totally understandable forms, with their own personality that, subjected without any complex to the function, propose a dialogue where the user and the context is always the main protagonist.

Gola is a collection that is full of details and its quality is perceptible from all senses; by looking at them, touching them and wearing them.

They are made of steel tubing (or aluminum depending on the version) with diameters of 22 and 20 mm of high resistance. The seat and backrest, fastened with Allen screws, are made of 4 mm thick aluminum sheet.

In its polyester painted version, it is available in all the colors of the catalog. The seat and backrest, in its anodized aluminum version, is also available in a wide range of colors; Bordeaux, gold, silver, copper, graphite, blue and green, in its glossy or tinted versions.

A very elegant product that will give the best presence to your facilities.