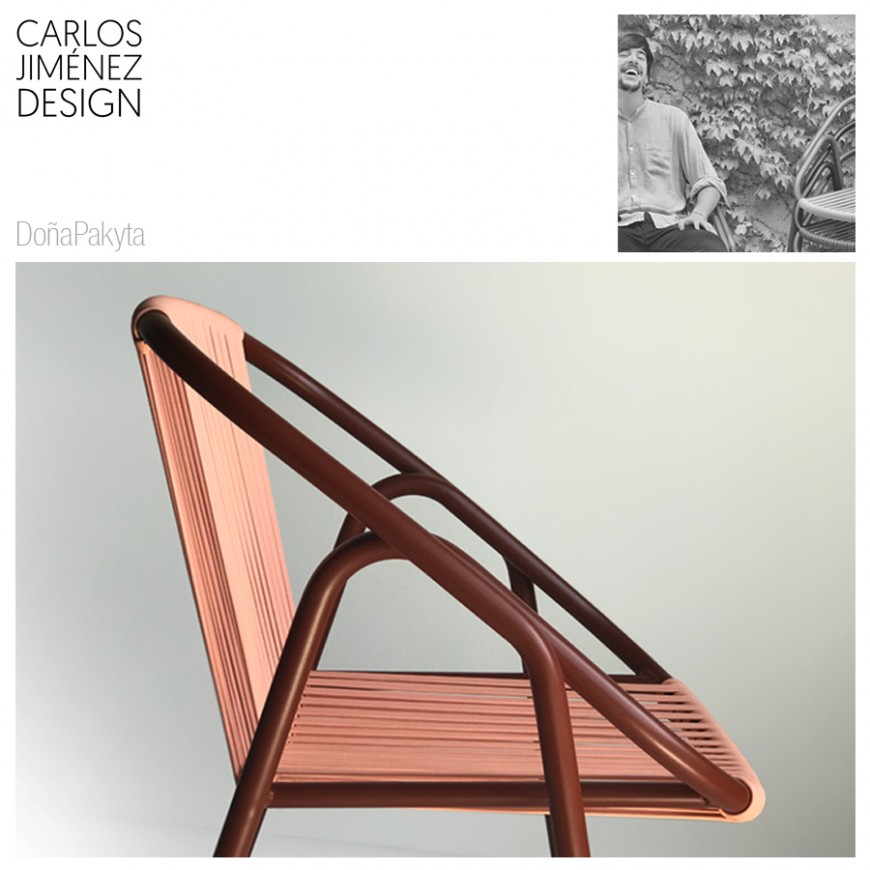 DoñaPakyta. Designed to bring the street back to life.
Inspired by summer evenings al fresco and old cane chairs, DoñaPakyta will evoke in us the memory of the best summer ever.
The pieces integrate with great subtlety the sunny landscape of the Almeria designer Carlos Jiménez who, under this masterful design exercise, also offers us a piece of the exceptional natural environment of Cabo de Gata.
Come back to live the street. Enjoy it!
Very light and resistant, they are made of polyester painted aluminum tubing. All pieces are braided with our new soft ribbed braid, specially designed for the new collections.
Doñapakyta is included in Alutec's new line "From author to author" of which, little by little, we will be presenting all the models.