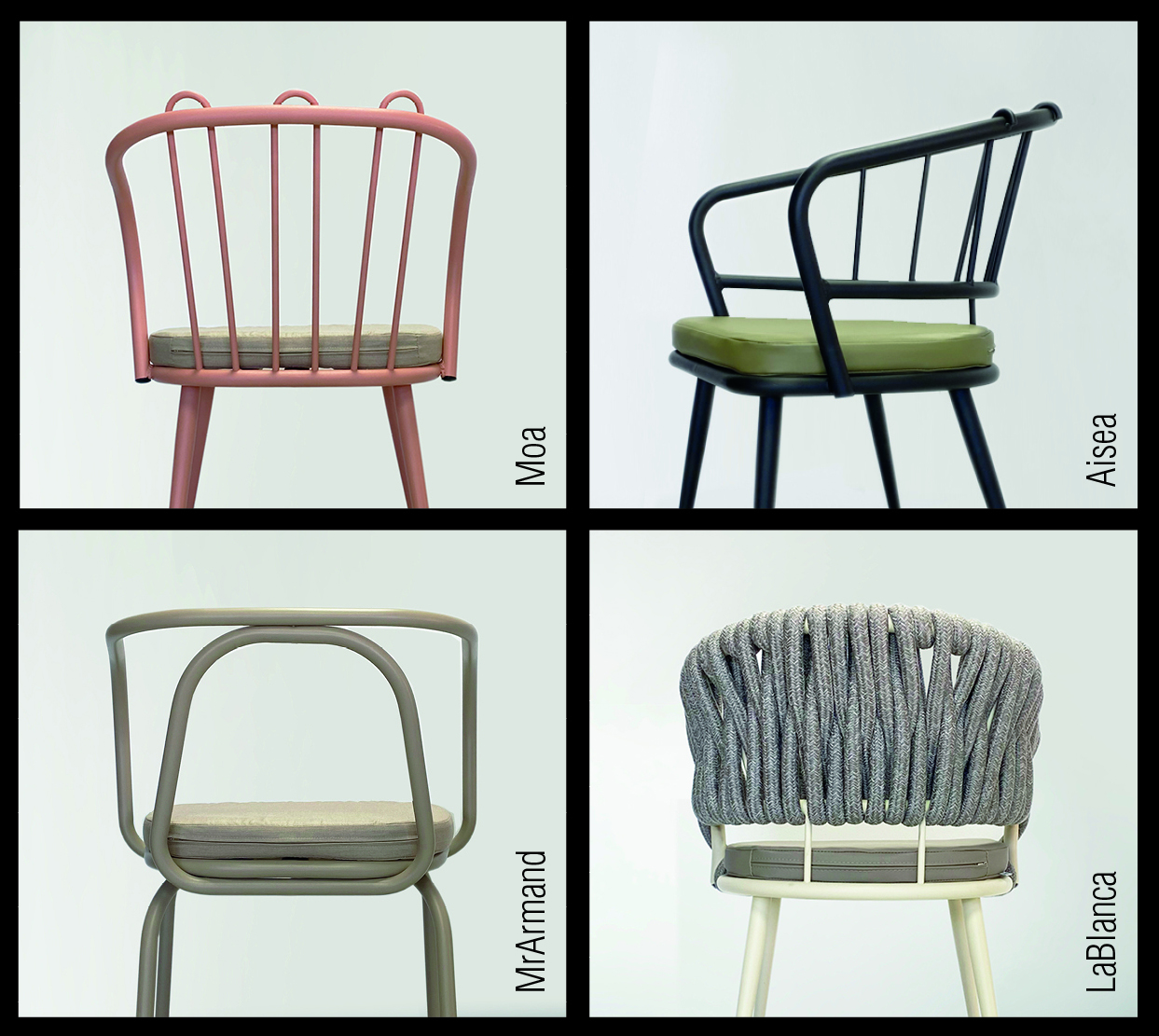 We want to present you the first novelties we are working on this season.
With these first four references, there are even more to come! we want to consolidate ourselves in sectors as specific as the home and the hotel.
These are four seats made for both exterior and interior. Aware of the change to which our terraces are subject, we wanted to add designs that will dress these spaces according to the latest trends.
LaBlanca armchair, its XL braided backrest surprises, provides elegance and a lot of comfort. In addition, you can also choose in rope or in our well-known FSAMIX to make each chair unique.
Aisea armchair, is the version with a rod back by LaBlanca. The rods that come out of the seat hug the back, achieving a special gesture and a beautiful result!
MrArmand armchair, for those of you who are faithful to minimalism, this armchair is for you. With light lines and wide curves, it is very easy to fit it into any interior design.
Moa Armchair, the most daring of the four, has a surprising backrest that undoubtedly conveys joy, fun and a very different touch for your interior design.
We are very sure that you will be surprised by the versatility of styles that we have prepared for you. Do you like them? We are waiting your comments!